Support Us: How to Support Us
Don't have time to sing or volunteer but want to support us? Here's how:
Fall Coffee Fundraiser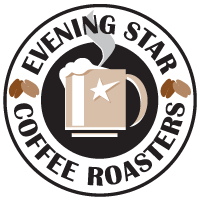 The Rochester Women's Community Chorus is teaming up with Evening Star Coffee Roasters to offer locally roasted, whole bean or freshly ground coffee just in time for your holiday parties.

What: 5 flavor options. Locally Roasted the week before delivery. Available as whole bean or freshly ground.

When: October 8th, 2019 -- October 29th, 2019. Delivery by November 11th.

Who: Friends, Family, Co-workers, anyone!

How Much: $12.00 for 12 oz bag of coffee.

See any chorus member to purchase.

Last day to order: October 29, 2019.

Printable Order Form


Spring Flower Fundraiser
Buy spring flowers and seeds through our Flower Power Spring Fundraising Campaign! Sumptuous array of flowers, fruit, and vegetables shipped in time for spring planting.

Online ordering, excellent customer service. 50% of your order goes to the RWCC.

Last day to order: April 19, 2019.

Printable Poster


Attend our concerts. Participate in our raffle: this concert we're featuring wine-and-book baskets.
Sign up with Amazon Smile (search for Rochester Women's Community Chorus) or Goodsearch and a portion of the proceeds will be donated to the RWCC every time you buy something!
Stop by or donate items for our annual RWCC Garage Sale at the Rochester Public Market, Sunday, June 21, 2020, Booths 81 and 83. To donate an item in advance, see a chorus member or contact us.
Place an ad in our concert program booklet
Like us on Facebook
Buy our SpiritWear--colorful tee shirts, sweatshirts, fleece jackets, and more--with our logo. Available through a chorus member each season.
Make a donation! Donations may be made online by credit card or Paypal, or sent to us at
Rochester Women's Community Chorus
121 N. Fitzhugh St.
Rochester, NY 14614
Volunteer to help us with advance publicity, ticket sales, or help us run the house on the night of the concert
Contribute items for raffles, silent auctions, and other fundraising events held at our concerts or mid-season
Thank you for your support!